Bucher Gear Pumps
Description
Bucher (Deli) 2 Stage High/Low Gear Pumps

The CBNA gear pump consists of a big displacement, low pressure pump and a small displacement, high pressure pump, a check valve as well as a relief valve. When working at the pressure lower than the relief pressure, both big and small pump output flow. While working at a higher pressure, only small pump outputs flow, which highly reduces the power consumption.

The CBN pump is widely used in log splitter, press, machine tools.
Specifications
Model

Displacement

Max. Pressure

Max. Speed

High Pressure Gear Displ.

Low Pressure Gear Displ.

cc/rev

cc/rev

bar

rpm

CBN-6.3/3.0

3.0

6.3

210

3600

CBN-8.8/3.0

3.0

8.8

210

3600

CBN-13.0/4.2

4.2

13.0

210

3600
Unloaded adjustment 28-63 bar on all pumps (45 bar preset).
NB:Add sizes together for maximum low-pressure flow.
Pressures and speeds shown are maximums.
Downloads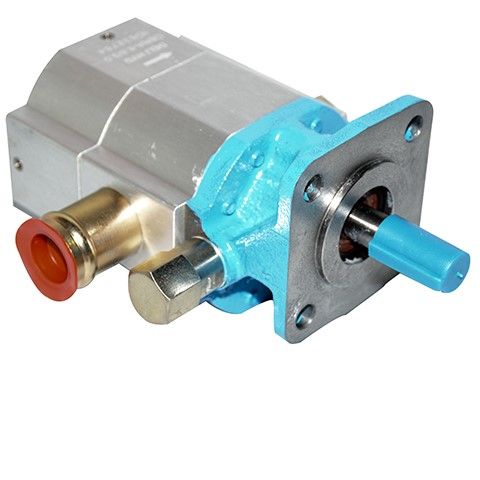 | Code | Product Name | Price | Stock Availability | Quantity | Enquire |
| --- | --- | --- | --- | --- | --- |
| CBDN-16/7.0 | BUCHER HILO PUMP 16.0 CC + 7.0 CC | $892.20 | In Stock | | |
| CBNA-8.8/3.0 | BUCHER HILO PUMP 8.8 CC + 3.0 CC | $426.25 | In Stock | | |
| CBNA-13/4.2 | BUCHER HILO PUMP 13 CC + 4.2 CC | $506.15 | In Stock | | |
| CBNA-S000 | BUCHER SEAL KIT HILO PUMP | $47.90 | In Stock | | |