Home

/

Comer Planetary Drives
Comer Planetary Drives
Description
Compact modular gearbox, fully reversible, final drive system built specifically for high torque, low speed Geroter/ Geroler motors. Piston and gear motors with SAE mountings can be used for applications needing high speed and low torque.

Available in shaft, spindle, shrink disc and wheel outputs.

Different mount, shaft and ratio options are available on request. Please contact Hyspecs.
Downloads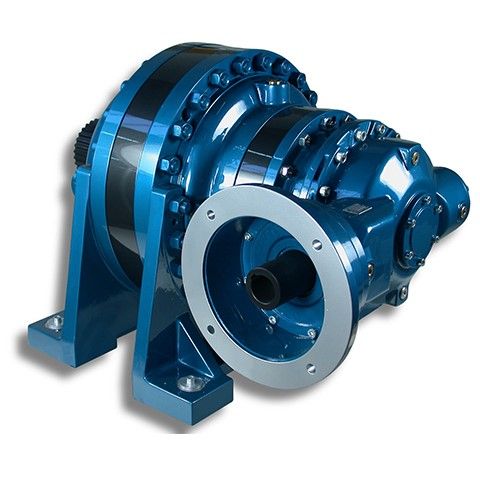 | Code | Product Name | Price | Stock Availability | Quantity | Enquire |
| --- | --- | --- | --- | --- | --- |
| 0.278.7104.00 | COMER LOCKNUT PG100-160 M45 x 1.5 | $39.40 | Out of Stock | | |
| 1100.246.099 | COMER WASHER 8.2 x 13 x 1 | $6.10 | Out of Stock | | |
| 1100.247.099 | COMER SHS M8 x 240 GRD 8.8 | $20.90 | Out of Stock | | |
| 1100.248.099 | COMER SHS M8 x 200 GRD 8.8 | $29.50 | Out of Stock | | |
| 1100.250.099 | COMER SHS M10 x 200 GRD 8.8 | $23.30 | Out of Stock | | |
| 1100.254.099 | COMER SHS M8 x 220 GRD 8.8 | $15.95 | Out of Stock | | |
| 1100.256.099 | COMER SHS M8 x 225 GRD 8.8 | $39.40 | Out of Stock | | |
| 1100.257.099 | COMER SHS M8 x 235 GRD 8.8 | $17.20 | Out of Stock | | |
| 1100.258.099 | COMER SHS M8 x 220 GRD 8.8 | $31.95 | Out of Stock | | |
| 1100.259.099 | COMER SHS M8 x 205 GRD 8.8 | $24.55 | Out of Stock | | |
| 1100.260.090 | COMER SHS M8 x 185 GRD 8.8 | $20.90 | Out of Stock | | |
| 1100.260.099 | COMER SHS M8 x 185 GRD 8.8 | $31.95 | Out of Stock | | |
| 1210.002.061 | COMER RA25 DISK PAD | $39.40 | Out of Stock | | |
| 1281.010.041 | COMER LOCKNUT PG100-160 OUTPUT SHFT | $50.35 | Out of Stock | | |
| 1702.001.042 | COMER COUPLING D80 19MM | $302.20 | Out of Stock | | |
| 1702.002.042 | COMER COUPLING D90 24MM | $534.30 | Out of Stock | | |
| 1702.004.042 | COMER COUPLING D132 38MM | $529.45 | Out of Stock | | |
| 1702.006.042 | COMER COUPLING SAEA 25.4MM | $469.30 | Out of Stock | | |
| 1702.012.042 | COMER SPLINED INSERT SAE BB 15T | $398.00 | Out of Stock | | |
| 1702.013.042 | COMER SPLINED INSERT SAE B 13T | $398.00 | Out of Stock | | |
| 1702.014.042 | COMER COUPLING SAEA 25MM | $283.75 | Out of Stock | | |
| 1702.018.042 | COMER SPLINED INSERT 1" 6B | $305.80 | Out of Stock | | |
| 1702.019.042 | COMER COUPLING SAEA 9T | $643.65 | Out of Stock | | |
| 1702.020.042 | COMER COUPLING SAEA 32MM | $410.30 | Out of Stock | | |
| 1702.023.042 | COMER COUPLING SAE C 14T | $312.00 | Out of Stock | | |
| 1702.024.042 | COMER COUPLING SAE CC 17T | $630.15 | Out of Stock | | |
| 1702.025.042 | COMER COUPLING SAE C 23T | $974.10 | Out of Stock | | |
| 1702.026.042 | COMER COUPLING SAE C 21T | $974.10 | Out of Stock | | |
| 1702.412.001 | COMER INPUT HOUSING SAE-A (BARE) | $277.60 | Out of Stock | | |
| 1702.416.061 | COMER ADAPTOR SPACER SAEA 4-BOLT | $200.25 | Out of Stock | | |
| 1702.551.042 | COMER COUPLING D160 42MM | $851.30 | Out of Stock | | |
| 1702.552.042 | COMER COUPLING D180 48MM | $980.20 | Out of Stock | | |
| 1702.582.042 | COMER COUPLING INSERT 200 FRM 55MM | $1,364.70 | Out of Stock | | |
| 1703.555.042 | COMER COUPLING EP SPLINED | $71.20 | Out of Stock | | |
| 1706.853.099 | COMER RA25 BRAKE DISK | $20.90 | Out of Stock | | |
| 1708.230.042 | COMER OUTPUT SHAFT MS PG100-160 | $170.75 | Out of Stock | | |
| 1708.231.042 | COMER OUTPUT SHAFT MC PG100-160 | $170.75 | Out of Stock | | |
| 1708.232.042 | COMER OUTPUT SHAFT PG100 PS SPLINED | $289.85 | Out of Stock | | |
| 1708.233.042 | COMER OUTPUT SHAFT 42MM PG100 | $289.85 | Out of Stock | | |
| 1708.243.042 | COMER OUTPUT SHAFT PG100-160 FS | $336.60 | Out of Stock | | |
| 1708.538.042 | COMER SUN GEAR 8.67:1 EP 100 | $76.25 | Out of Stock | | |
| 1710.100.076 | COMER BUSHING BS 100-160 PS SPLINED | $100.75 | Out of Stock | | |
| 1710.102.025 | COMER OUTPUT FLANGE PG100/160 | $524.50 | Out of Stock | | |
| 1710.533.042 | COMER SUN GEAR 6.75:1 PG100 | $90.95 | Out of Stock | | |
| 1710.711.026 | COMER RING GEAR PG160 + PG100 | $582.25 | Out of Stock | | |
| 1712.101.076 | COMER BS BUSH MS 250-500 | $148.70 | Out of Stock | | |
| 1712.103.025 | COMER OUTPUT FLANGE MS PG250-500 | $398.00 | Out of Stock | | |
| 1712.124.076 | COMER SEAL HOUSING PC 250/500 | $89.65 | Out of Stock | | |
| 1712.200.042 | COMER OUTPUT SHAFT MS PG250-500 | $686.65 | Out of Stock | | |
| 1712.204.042 | COMER OUTPUT SHAFT PG250 MC | $496.30 | Out of Stock | | |
| 1712.206.042 | COMER OUTPUT SHAFT PG250 FS | $1,088.35 | Out of Stock | | |
| 1714.101.076 | COMER BS BUSH PG250-500 PS | $162.15 | Out of Stock | | |
| 1714.103.098 | COMER OUTPUT FLANGE PG250-500 PS | $612.95 | Out of Stock | | |
| 1714.201.042 | COMER OUTPUT SHAFT PG250-500 PS | $705.15 | Out of Stock | | |
| 1714.209.042 | COMER OUTPUT SHAFT PG250 PC | $496.30 | Out of Stock | | |
| 1714.530.042 | COMER SUN GEAR 4.12:1 PG500 | $140.05 | Out of Stock | | |
| 1714.710.026 | COMER RING GEAR EP 500 | $399.15 | Out of Stock | | |
| 1715.102.076 | COMER BS BUSH PG700 PS | $280.05 | Out of Stock | | |
| 1715.108.098 | COMER OUTPUT FLANGE PG700 | $492.60 | Out of Stock | | |
| 1715.119.076 | COMER OUTPUT COVER PC/PS PG700 | $147.40 | Out of Stock | | |
| 1715.200.042 | COMER OUTPUT SHAFT PG700 PS | $719.85 | Out of Stock | | |
| 1715.522.042 | COMER SUN GEAR 5:1 PG700 | $353.75 | Out of Stock | | |
| 1716.103.076 | COMER BUSHING BS 1000-1600 MS SPLINED | $239.50 | Out of Stock | | |
| 1716.105.098 | COMER OUTPUT FLANGE PG1000 | $482.75 | Out of Stock | | |
| 1716.200.042 | COMER OUTPUT SHAFT FRAME 1000 MS | $2,265.05 | Out of Stock | | |
| 1716.202.042 | COMER OUTPUT SHAFT PG1000 MC | $2,146.00 | Out of Stock | | |
| 1716.203.042 | COMER OUTPUT SHAFT PG1000 FS | $4,035.10 | Out of Stock | | |
| 1716.563.100 | COMER MALE PLANETARY FR 1000 R=6.75 | $2,682.70 | Out of Stock | | |
| 1717.521.042 | COMER SUN GEAR 4.28:1 PG1600 | $415.10 | Out of Stock | | |
| 1717.531.042 | COMER EP1800 4.28 SUNGEAR ONLY | $479.00 | Out of Stock | | |
| 1717.717.026 | COMER RING GEAR PG1600 | $1,003.60 | Out of Stock | | |
| 1718.112.041 | COMER BUSHING BS 2500 MS SPLINED | $399.15 | Out of Stock | | |
| 1718.504.042 | COMER EP2500 4.0:1 SUN GEAR ONLY | $590.85 | Out of Stock | | |
| 4702.010.001 | COMER CONNECTION KIT 500/160 - 250/100 | $522.05 | Out of Stock | | |
| 4702.010.002 | COMER ADAPTOR PG250-100 SPLINED | $119.20 | Out of Stock | | |
| 4702.010.008 | COMER CONNECTION KIT 160/500 - 100/250 | $600.65 | Out of Stock | | |
| 4702.010.022 | COMER D80/90 INPUT ADAPTOR UNIVERSA | $250.65 | Out of Stock | | |
| 4702.011.001 | COMER ADAPTOR ELECTRIC MOTOR IEC 80 A | $402.90 | Out of Stock | | |
| 4702.011.002 | COMER ADAPTOR ELECTRIC MOTOR IEC 90 A | $409.05 | Out of Stock | | |
| 4702.011.003 | COMER ADAPTOR ELECTRIC MOTOR IEC 100/112 A | $420.15 | Out of Stock | | |
| 4702.011.004 | COMER ADAPTOR ELECTRIC MOTOR IEC 132 A | $587.15 | Out of Stock | | |
| 4702.011.005 | COMER ADAPTOR ELECTRIC MOTOR IEC 63 A | $625.15 | Out of Stock | | |
| 4702.011.006 | COMER ADAPTOR ELECTRIC MOTOR IEC 71 A | $601.90 | Out of Stock | | |
| 4702.012.004 | COMER ADAPTOR HYDRAULIC MOTOR SAEB 25.4mm | $479.00 | Out of Stock | | |
| 4702.012.012 | COMER ADAPTOR HYDRAULIC MOTOR SAEA 25MM | $394.35 | Out of Stock | | |
| 4702.012.014 | COMER ADAPTOR HYDRAULIC MOTOR SAEA 25.4MM | $464.25 | Out of Stock | | |
| 4702.012.017 | COMER ADAPTOR HYDRAULIC MOTOR SAEA 31.75MM | $546.60 | Out of Stock | | |
| 4702.012.019 | COMER ADAPTOR HYDRAULIC MOTOR SAEA 32MM | $579.80 | Out of Stock | | |
| 4702.013.001 | COMER ADAPTOR HYDRAULIC MOTOR SAEB 16/32 Z13 | $463.10 | Out of Stock | | |
| 4702.013.003 | COMER ADAPTOR HYDRAULIC MOTOR SAEBB 16/32 Z15 | $438.55 | Out of Stock | | |
| 4702.013.006 | COMER ADAPTOR SHORT MOTOR GLC | $567.55 | Out of Stock | | |
| 4702.013.010 | COMER ADAPTOR HYDRAULIC MOTOR SAEA 16/32 9T | $612.95 | Out of Stock | | |
| 4702.013.013 | COMER ADAPTOR HYDRAULIC MOTOR SAEA 25.4 6B | $487.65 | Out of Stock | | |
| 4702.013.015 | COMER ADAPTOR HYDRAULIC MOTOR SAEC 14T | $464.25 | Out of Stock | | |
| 4702.013.016 | COMER ADAPTOR HYDRAULIC MOTOR SAEC 17T | $838.95 | Out of Stock | | |
| 4702.013.017 | COMER ADAPTOR HYDRAULIC MOTOR SAEC 21T | $573.65 | Out of Stock | | |
| 4702.013.018 | COMER ADAPTOR HYDRAULIC MOTOR SAEC 23T | $750.55 | Out of Stock | | |
| 4702.013.019 | COMER ADAPTOR HYDRAULIC MOTOR SAEA W30 x 2 x14 DIN 5480 | $476.60 | Out of Stock | | |
| 4702.013.021 | COMER ADAPTOR HYDRAULIC MOTOR SAEA W35 x 2 x 16 DIN 5480 | $464.25 | Out of Stock | | |
| 4702.013.033 | COMER ADAPTOR HYDRAULIC MOTOR 2K BEARINGLESS | $820.50 | Out of Stock | | |
| 4702.013.038 | COMER ADAPTOR HYDRAULIC MOTOR SAEA 14T | $498.70 | Out of Stock | | |
| 4702.017.004 | COMER WORM DRIVE ADAPTOR NMRV/NRV 50 | $359.95 | Out of Stock | | |
| 4702.017.005 | COMER WORM DRIVE ADAPTOR NMRV/NRV 63 | $411.50 | Out of Stock | | |
| 4702.051.001 | COMER ADAPTOR ELECTRIC MOTOR IEC 160 B | $1,170.65 | Out of Stock | | |
| 4702.051.002 | COMER ADAPTOR ELECTRIC MOTOR IEC 180 B | $1,265.20 | Out of Stock | | |
| 4702.051.003 | REPLACED BY 4702.051.015 | $1,201.30 | Out of Stock | | |
| 4702.051.015 | COMER ADAPTOR ELECTRIC MOTOR IEC 200 B | $1,857.30 | Out of Stock | | |
| 4702.051.016 | COMER ADAPTOR ELECTRIC MOTOR IEC 225 B | $1,873.25 | Out of Stock | | |
| 4702.051.024 | COMER ADAPTOR ELECTRIC MOTOR IEC 250 B | $5,237.70 | Out of Stock | | |
| 4705.303.500 | COMER BRAKE RB 80 | $2,546.35 | Out of Stock | | |
| 4705.304.500 | COMER BRAKE RB100 | $2,616.40 | Out of Stock | | |
| 4706.002.500 | COMER BRAKE RA 25 | $1,539.10 | Out of Stock | | |
| 4706.003.500 | COMER BRAKE RA 35 | $1,357.30 | Out of Stock | | |
| 4706.004.500 | COMER BRAKE RA 45 | $1,551.45 | Out of Stock | | |
| 4706.006.500 | COMER BRAKE RA 55 | $1,631.25 | Out of Stock | | |
| 4708.020.100 | COMER MALE PLANETARY R=3.55 PG100 | $541.75 | Out of Stock | | |
| 4708.021.100 | COMER MALE PLANETARY R=4.28 PG100 | $524.50 | Out of Stock | | |
| 4708.022.100 | COMER MALE PLANETARY R=5.6 PG100 | $541.75 | Out of Stock | | |
| 4708.023.100 | COMER MALE PLANETARY R=6.75 PG100 | $541.75 | Out of Stock | | |
| 4708.024.100 | COMER MALE PLANETARY R= 8.7 PG100 | $541.75 | Out of Stock | | |
| 4708.024.200 | COMER PLANETARY CARRIER R=8.67 PG100 (NO RING & SUN GEAR) | $409.05 | Out of Stock | | |
| 4708.500.300 | COMER CONNECTION FLANGE 160-100 /100-100 | $113.10 | Out of Stock | | |
| 4708.504.000 | COMER OUTPUT SUPPORT PG100-160 PS | $635.05 | Out of Stock | | |
| 4708.505.000 | COMER OUTPUT SUPPORT PG100-160 PC | $635.05 | Out of Stock | | |
| 4708.505.400 | COMER MALE SHAFT ADAPTOR EML 42 | $728.40 | Out of Stock | | |
| 4708.507.000 | COMER OUTPUT SUPPORT PG100-160 CPC | $923.80 | Out of Stock | | |
| 4708.507.400 | COMER MALE SHAFT ADAPTOR EL42 SHAFT | $519.60 | Out of Stock | | |
| 4708.508.400 | COMER MALE SHAFT EML 1 3/8" Z=6 | $728.40 | Out of Stock | | |
| 4708.510.000 | COMER OUTPUT SUPPORT PG100-160 MC | $459.45 | Out of Stock | | |
| 4708.517.400 | COMER MALE SHAFT ADAPTOR EL28 | $519.60 | Out of Stock | | |
| 4708.518.000 | COMER OUTPUT SUPPORT PG100-160 FS | $579.80 | Out of Stock | | |
| 4710.023.200 | COMER PLANETARY CARRIER R=6.75 PG160 (NO RING & SUN GEAR) | $326.70 | Out of Stock | | |
| 4710.520.100 | COMER MALE PLANETARY R=3.55 PG160 | $636.25 | Out of Stock | | |
| 4710.521.100 | COMER MALE PLANETARY R= 4.28 PG160 | $636.25 | Out of Stock | | |
| 4710.522.100 | COMER MALE PLANETARY R= 5.6 PG160 | $636.25 | Out of Stock | | |
| 4710.523.100 | COMER MALE PLANETARY R=6.75 PG160 | $636.25 | Out of Stock | | |
| 4712.500.000 | COMER OUTPUT ASSY FRAME 250/500 MS | $1,042.85 | Out of Stock | | |
| 4712.500.100 | COMER MALE PLANETARY R=3.77 PG250 | $745.60 | Out of Stock | | |
| 4712.500.300 | COMER CONNECTION FLANGE 500-160/250-100 | $203.90 | Out of Stock | | |
| 4712.501.000 | COMER OUTPUT SUPPORT PG250-500 MC | $1,018.30 | Out of Stock | | |
| 4712.501.100 | COMER MALE PLANETARY R=4.12 PG250 | $745.60 | Out of Stock | | |
| 4712.502.100 | COMER MALE PLANETARY R=5.16 PG250 | $745.60 | Out of Stock | | |
| 4712.503.100 | COMER MALE PLANETARY R=6.00 PG250 | $745.60 | Out of Stock | | |
| 4712.504.100 | COMER MALE PLANETARY R=7.25 PG250 | $745.60 | Out of Stock | | |
| 4713.501.000 | COMER BEVEL GEAR R=5.44 | $3,069.60 | Out of Stock | | |
| 4714.500.000 | COMER OUTPUT SUPPORT PG250-500 PS | $1,358.55 | Out of Stock | | |
| 4714.500.100 | COMER MALE PLANETARY R=3.77 PG500 | $929.90 | Out of Stock | | |
| 4714.500.300 | COMER CONNECTION FLANGE 500-250 | $235.90 | Out of Stock | | |
| 4714.501.000 | COMER OUTPUT SUPPORT PG250-500 PC | $1,358.55 | Out of Stock | | |
| 4714.501.100 | COMER MALE PLANETARY R=4.12 PG500 | $929.90 | Out of Stock | | |
| 4714.501.400 | COMER MALE SHAFT ADAPTOR EM65 | $1,329.10 | Out of Stock | | |
| 4714.502.000 | COMER OUTPUT SUPPORT PG250-500 CPC | $1,717.20 | Out of Stock | | |
| 4714.502.100 | COMER MALE PLANETARY R=5.16 PG500***NOW 4714.602.100**** | $929.90 | Out of Stock | | |
| 4714.503.100 | COMER MALE PLANETARY R=6.00 PG500 | $929.90 | Out of Stock | | |
| 4714.503.400 | COMER MALE INPUT SHAFT EP65 | $1,587.10 | Out of Stock | | |
| 4714.504.100 | COMER MALE PLANETARY R=7.25 PG500***NOW 4714.604.100*** | $929.90 | Out of Stock | | |
| 4714.508.000 | COMER OUTPUT SUPPORT PG250-500 FS | $1,347.50 | Out of Stock | | |
| 4714.600.100 | COMER MALE PLANETARY R=3.77 PG500 | $1,104.30 | Out of Stock | | |
| 4714.601.100 | COMER PLANETARY CARRIER ASSEMBLY R=4.12 PG500 | $1,362.25 | Out of Stock | | |
| 4714.601.200 | COMER MALE PLANETARY CARRIER R=4.12 PG500 | $605.60 | Out of Stock | | |
| 4714.602.100 | COMER MALE PLANETARY R=5.16 PG500 | $929.90 | Out of Stock | | |
| 4714.603.100 | COMER MALE PLANETARY R=6.00 PG500 | $929.90 | Out of Stock | | |
| 4714.604.100 | COMER MALE PLANETARY R=7.25 PG500 | $929.90 | Out of Stock | | |
| 4715.500.100 | COMER MALE PLANETARY R=3.67 PG700 | $1,421.25 | Out of Stock | | |
| 4715.500.300 | COMER CONNECTION FLANGE 700-250 | $308.35 | Out of Stock | | |
| 4715.501.000 | COMER OUTPUT SUPPORT PG700 PC | $1,840.00 | Out of Stock | | |
| 4715.501.100 | COMER MALE PLANETARY R=4.43 PG700***4715.602.100*** | $1,421.25 | Out of Stock | | |
| 4715.502.100 | COMER MALE PLANETARY R=5 PG700***4715.603.100*** | $1,421.25 | Out of Stock | | |
| 4715.503.000 | COMER OUTPUT SUPPORT PG700 CPC | $2,656.90 | Out of Stock | | |
| 4715.503.100 | COMER MALE PLANETARY R=5.8 PG700***4715.604.100*** | $1,421.25 | Out of Stock | | |
| 4715.504.100 | COMER MALE PLANETARY R=7 PG700***4715.605.100*** | $1,421.25 | Out of Stock | | |
| 4715.506.000 | COMER OUTPUT SUPPORT PG700 FS | $4,064.60 | Out of Stock | | |
| 4715.600.100 | COMER MALE PLANETARY R=3.67 PG700 | $1,421.25 | Out of Stock | | |
| 4715.602.100 | COMER MALE PLANETARY R=4.43 PG700 | $1,421.25 | Out of Stock | | |
| 4715.603.100 | COMER MALE PLANETARY R=5.00 PG700 | $1,421.25 | Out of Stock | | |
| 4715.604.100 | COMER MALE PLANETARY R=5.8 PG700 | $1,421.25 | Out of Stock | | |
| 4715.605.100 | COMER MALE PLANETARY R=7.00 PG700 | $1,421.25 | Out of Stock | | |
| 4716.500.000 | COMER OUTPUT ASSY FRAME 1000 MS | $2,923.45 | Out of Stock | | |
| 4716.500.300 | COMER CONNECTION FLANGE 1000-500/1600-500 | $379.50 | Out of Stock | | |
| 4716.501.000 | COMER OUTPUT SUPPORT PG1000 MC | $2,923.45 | Out of Stock | | |
| 4716.503.000 | COMER OUTPUT SUPPORT PG1000 FS | $3,810.35 | Out of Stock | | |
| 4716.520.000 | COMER OUTPUT SUPPORT PG1000 CPC | $4,375.40 | Out of Stock | | |
| 4716.560.100 | COMER MALE PLANETARY R=3.55 PG1000 | $2,018.20 | Out of Stock | | |
| 4716.561.100 | COMER MALE PLANETARY R=4.28 PG1000 | $2,018.20 | Out of Stock | | |
| 4716.562.100 | COMER MALE PLANETARY R= 5.6 PG1000 | $2,018.20 | Out of Stock | | |
| 4716.563.100 | COMER MALE PLANETARY R= 6.75 PG1000 | $2,018.20 | Out of Stock | | |
| 4716.564.100 | COMER MALE PLANETARY R= 8.67 PG1000 | $2,019.40 | Out of Stock | | |
| 4717.500.100 | USE 4717.600.100 | $2,591.85 | Out of Stock | | |
| 4717.500.300 | COMER CONNECTION FLANGE 1600-700 | $605.60 | Out of Stock | | |
| 4717.501.000 | COMER OUTPUT SUPPORT PG1600 MC | $2,902.55 | Out of Stock | | |
| 4717.501.100 | COMER MALE PLANETARY R=4.28 PG1600 ******NOW 4717.602.100****** | $2,656.90 | Out of Stock | | |
| 4717.502.100 | COMER MALE PLANETARY R=5.6 PG1600 | $4,498.25 | Out of Stock | | |
| 4717.503.000 | COMER OUTPUT SUPPORT PG1600 PC | $3,982.30 | Out of Stock | | |
| 4717.503.100 | COMER MALE PLANETARY R=6.75 PG1600 ****NOW 4717.605.100***** | $2,917.30 | Out of Stock | | |
| 4717.504.000 | COMER OUTPUT SUPPORT PG1600 FS | $5,952.60 | Out of Stock | | |
| 4717.519.000 | COMER OUTPUT SUPPORT PG1600 CPC | $4,381.55 | Out of Stock | | |
| 4717.600.100 | COMER MALE PLANETARY R=3.55 PG1600 | $2,917.30 | Out of Stock | | |
| 4717.602.100 | COMER OUTPUT SUPPORT PG1600 MC | $2,902.55 | Out of Stock | | |
| 4717.602.200 | COMER PLANETARY CARRIER R=5.6 PG1600 (NO RING & SUN GEAR) | $1,074.80 | Out of Stock | | |
| 4717.604.100 | COMER MALE PLANETARY R=5.6 PG1600 | $4,497.05 | Out of Stock | | |
| 4717.605.100 | COMER MALE PLANETARY R=6.75 PG1600 | $2,917.30 | Out of Stock | | |
| 4717.637.100 | COMER MALE PLANETARY R=4.28 PG1600 | $2,917.30 | Out of Stock | | |
| 4718.500.100 | COMER MALE PLANETARY R=4.0 PG2500 | $4,370.45 | Out of Stock | | |
| 4718.501.000 | COMER OUTPUT SUPPORT PG2500-3000 MC | $3,900.00 | Out of Stock | | |
| 4718.501.100 | COMER MALE PLANETARY R=5.2 PG2500 | $4,370.45 | Out of Stock | | |
| 4718.502.100 | COMER PLANETARY ASSY 6.25 PG2500 | $4,370.45 | Out of Stock | | |
| 4718.503.000 | COMER OUTPUT SUPPORT PG2500 FS | $3,427.10 | Out of Stock | | |
| 4718.503.300 | COMER CONNECTION COVER | $1,138.65 | Out of Stock | | |
| 4718.504.300 | COMER CONNECTION FLANGE 2500/700 | $818.05 | Out of Stock | | |
| 4718.570.100 | COMER MALE PLANETARY R=4.00 PG3500 | $6,881.25 | Out of Stock | | |
| 4718.571.000 | COMER PG3500 KEYED O/S SHAFT ASSY | $6,597.45 | Out of Stock | | |
| 4745.002.000 | COMER BEVEL GEAR R=2.93 | $1,970.25 | Out of Stock | | |
| 5701.012.000 | COMER STOP PLATE FF PG700 | $74.35 | Out of Stock | | |
| 5701.015.000 | COMER STOP PLATE FF PG250-500 | $49.15 | Out of Stock | | |
| 5701.030.000 | COMER STOP FLANGE FF PG1000 | $73.70 | Out of Stock | | |
| 5701.034.000 | COMER STOP PLATE FF PG100-160 | $44.20 | Out of Stock | | |
| 5703.139.000 | COMER EXPANSION TANK | $170.75 | Out of Stock | | |
| 9010.270.000 | COMER CIRCLIP 100/160/250/500 | $4.90 | Out of Stock | | |
| 9010.385.000 | COMER CIRCLIP 700/1000/1600 | $6.10 | Out of Stock | | |
| 9010.550.000 | COMER CIRCLIP D.80 UNI 7437 | $12.30 | Out of Stock | | |
| 9015.062.000 | COMER SHRINK DISC PG100/160 | $341.45 | Out of Stock | | |
| 9015.100.000 | COMER SHRINK DISC PG250/500 | $595.75 | Out of Stock | | |
| 9015.125.000 | COMER SHRINK DISC PG700 | $944.60 | Out of Stock | | |
| 9015.140.000 | COMER SHRINK DISC PG1000 | $1,478.95 | Out of Stock | | |
| 9015.165.000 | COMER SHRINK DISC PG1600 | $1,776.20 | Out of Stock | | |
| 9015.185.000 | COMER SHRINK DISC PG2500 | $2,771.15 | Out of Stock | | |
| 9020.374.000 | COMER OIL SEAL 50 x 72 x 8 | $51.60 | Out of Stock | | |
| 9020.374.000V | COMER INPUT SHAFT SEAL PG250 VITON | $46.65 | Out of Stock | | |
| 9020.412.000 | COMER OIL SEAL 55 x 85 x 8 | $41.75 | Out of Stock | | |
| 9030.090.500 | COMER O-RING 250/500 1.7/8x133.07 | $12.30 | Out of Stock | | |
| 9030.092.500 | COMER O-RING 1600 | $12.30 | Out of Stock | | |
| 9030.235.101 | COMER O-RING 100/160 | $8.60 | Out of Stock | | |
| 9030.238.500 | COMER O-RING 250/500 | $11.05 | Out of Stock | | |
| 9030.239.500 | COMER O-RING 700 | $12.30 | Out of Stock | | |
| 9030.377.501 | COMER O-RING PG 1600 41150 3.53 x 291.69 | $13.55 | Out of Stock | | |
| 9030.377.600 | COMER O-RING PG 1600 41300 3.55 x 329.79 | $20.40 | Out of Stock | | |
| 9050.272.000 | COMER OUTPUT KEY CPC 100/160 | $7.35 | Out of Stock | | |
| 9050.359.050 | COMER OUTPUT KEY FRAME 250/500 | $12.30 | Out of Stock | | |
| 9050.400.030 | COMER OUTPUT KEY CPC700 | $24.55 | Out of Stock | | |
| 9050.420.050 | COMER OUTPUT KEY MC1000 | $39.40 | Out of Stock | | |
| 9110.385.001 | COMER BEARING INPUT HOUSING | $31.95 | Out of Stock | | |
| 9120.215.000 | COMER NUT M8 UNI5588 | $4.90 | Out of Stock | | |
| 9120.247.000 | COMER NUT M10 UNI5588 | $4.90 | Out of Stock | | |
| 9120.255.225 | COMER NUT M10 UNI 5588 GD 8.8 | $4.90 | Out of Stock | | |
| 9120.393.000 | COMER NUT M16 UNI5588 | $4.90 | Out of Stock | | |
| 9180.312.000 | COMER OUTPUT SHAFT LOCK NUT PG250 | $20.90 | Out of Stock | | |
| 9180.441.000 | COMER RING NUT M75 x 2 KM15 PG700 | $28.25 | Out of Stock | | |
| 9180.444.000 | COMER RING NUT M95 x 2 | $39.40 | Out of Stock | | |
| 9210.074.001 | COMER ELBOW 1/2 | $15.95 | Out of Stock | | |
| 9390.214.000 | COMER STUD M8 x 30 | $6.10 | Out of Stock | | |
| 9390.225.350 | COMER STUD M8 x 75 | $9.80 | Out of Stock | | |
| 9390.225.400 | COMER STUD M8 x 85 | $20.90 | Out of Stock | | |
| 9390.225.500 | COMER STUD M8 x 90 | $7.35 | Out of Stock | | |
| 9390.225.850 | COMER STUD M8 x 125 | $30.75 | Out of Stock | | |
| 9390.225.950 | COMER STUD M8 x 135 | $30.75 | Out of Stock | | |
| 9390.226.650 | COMER STUD M8 x 170 | $24.55 | Out of Stock | | |
| 9390.226.720 | COMER STUD M8 x 185 | $39.40 | Out of Stock | | |
| 9390.362.000 | COMER STUD M10 x 100 | $11.05 | Out of Stock | | |
| 9440.201.600 | COMER WASHER 8.4 x 14 x 1.6 | $4.90 | Out of Stock | | |
| 9440.406.600 | COMER WASHER 17 x 23 x 1.5 3/8 BSP | $15.95 | Out of Stock | | |
| 9490.346.500 | COMER ROLL PIN 8 x 12 UNI6873 | $4.90 | Out of Stock | | |
| 9490.348.200 | COMER ROLL PIN 8 x 16 UNI 6875 | $4.90 | Out of Stock | | |
| 9490.351.100 | COMER ROLL PIN 8 x 20 UNI6874 | $4.90 | Out of Stock | | |
| 9490.353.100 | COMER ROLL PIN 8MM X 24MM | $4.90 | Out of Stock | | |
| 9490.356.000 | COMER ROLL PIN 8 x 30 UNI 6873 | $4.90 | Out of Stock | | |
| 9490.362.050 | COMER ROLL PIN 8 x 45 UNI 6875 | $4.90 | Out of Stock | | |
| 9490.366.100 | COMER ROLL PIN 8MM X 60MM | $4.90 | In Stock | | |
| 9490.366.200 | COMER ROLL PIN 8 x 60 UNI6875 | $6.10 | Out of Stock | | |
| 9490.381.100 | COMER ROLL PIN 10MM X 20MM | $4.90 | Out of Stock | | |
| 9490.384.300 | COMER ROLL PIN 10MM X 26MM | $4.90 | Out of Stock | | |
| 9490.387.500 | COMER ROLL PIN 10MM X 40MM | $6.10 | Out of Stock | | |
| 9490.391.180 | COMER ROLL PIN 10MM X 50MM | $6.10 | Out of Stock | | |
| 9490.395.025 | COMER ROLL PIN 10MM X 70MM | $6.10 | Out of Stock | | |
| 9490.406.222 | COMER ROLL PIN 12MM X 36MM | $6.10 | Out of Stock | | |
| 9490.410.201 | COMER ROLL PIN 12MM X 50MM | $7.35 | Out of Stock | | |
| 9490.414.300 | COMER ROLL PIN 12 x 60 UNI 6874 | $7.35 | Out of Stock | | |
| 9490.424.350 | COMER ROLL PIN 12MM X 70MM | $7.35 | Out of Stock | | |
| 9490.430.070 | COMER ROLL PIN 12MM X 80MM | $8.60 | Out of Stock | | |
| 9490.605.200 | COMER ROLL PIN 16MM X 60MM | $12.30 | Out of Stock | | |
| 9490.605.400 | COMER ROLL PIN 16MM X 60MM | $8.60 | Out of Stock | | |
| 9490.617.000 | COMER ROLL PIN 16MM X 90MM | $17.20 | Out of Stock | | |
| 9490.618.000 | COMER ROLL PIN 16 x 100 UNI6874 | $15.95 | Out of Stock | | |
| 9510.090.000 | COMER BREATHER PLUG 3/8" BSP | $10.20 | Out of Stock | | |
| 9510.204.100 | COMER PLUG 1/2G DIN 908 NA41/A | $6.10 | Out of Stock | | |
| 9510.470.000 | COMER END CAP 35 x 5MM | $8.60 | Out of Stock | | |
| 9540.252.080 | COMER SHS M8 x 25 UNI GRD 8.8 | $4.90 | Out of Stock | | |
| 9540.256.090 | COMER SHS M8 x 30 UNI 5931 GD 8.8 | $4.90 | Out of Stock | | |
| 9540.260.090 | COMER SHS M8 x 40 GRD 8.8 | $4.90 | Out of Stock | | |
| 9540.268.090 | COMER SHS M8 x 60 UNI 5931 GD 8.8 | $4.90 | Out of Stock | | |
| 9540.275.000 | COMER SHS M8 x 75 UNI 5931 GD 8.8 | $4.90 | Out of Stock | | |
| 9540.276.900 | COMER SHS M8 x 80 UNI 5931 GD 8.8 | $4.90 | Out of Stock | | |
| 9540.278.000 | COMER SHS M8 x 95 UNI 5931 GD 8.8 | $4.90 | Out of Stock | | |
| 9540.278.200 | COMER SHS M8 x 90 GRD 8.8 | $4.90 | Out of Stock | | |
| 9540.280.040 | COMER SHS M8 x 105 GRD 8.8 | $6.10 | Out of Stock | | |
| 9540.281.000 | COMER SHS M8 x 110 UNI 5931 GD 8.8 | $4.90 | Out of Stock | | |
| 9540.285.040 | COMER SHS M8 x 125 GRD 8.8 | $6.10 | Out of Stock | | |
| 9540.285.100 | COMER SHS M8 x 130 GRD 8.8 | $6.10 | Out of Stock | | |
| 9540.286.500 | COMER SHS M8 x 140 GRD 8.8 | $6.10 | Out of Stock | | |
| 9540.287.000 | COMER SHS M8 x 150 GRD 8.8 | $6.10 | Out of Stock | | |
| 9540.287.100 | COMER SHS M8 x 155 GRD 8.8 | $11.05 | Out of Stock | | |
| 9540.287.150 | COMER SHS M8 x 160 UNI 5931 GD 8.8 | $6.10 | Out of Stock | | |
| 9540.287.250 | COMER SHS M8 x 170 GRD 8.8 | $7.35 | Out of Stock | | |
| 9540.287.300 | COMER SHS M8 x 175 GRD 8.8 | $14.75 | Out of Stock | | |
| 9540.287.400 | COMER SHS M8 x 185 GRD 8.8 | $19.65 | Out of Stock | | |
| 9540.287.700 | COMER SHS M8 x 220 GRD 8.8 | $17.20 | Out of Stock | | |
| 9540.287.800 | COMER SHS M8 x 280 GRD 8.8 | $23.30 | Out of Stock | | |
| 9540.287.900 | COMER SHS M8 x 280 GRD 8.8 | $29.50 | Out of Stock | | |
| 9540.312.090 | COMER SHS M10 x 30 UNI GD 8.8 | $4.90 | Out of Stock | | |
| 9540.312.100 | COMER SHS M10 x 30 GRD 12.9 | $4.90 | Out of Stock | | |
| 9540.316.090 | COMER SHS M10 x 40 UNI 5931 GD 8.8 | $4.90 | Out of Stock | | |
| 9540.322.064 | COMER SHS M10 x 55 GRD 8.8 | $4.90 | Out of Stock | | |
| 9540.326.080 | COMER SHS M10 x 65 UNI 5931 GD 8.8 | $4.90 | Out of Stock | | |
| 9540.326.081 | COMER SHS M10 x 65 UNI GRD 12.9 | $6.10 | Out of Stock | | |
| 9540.332.001 | COMER SHS M10 x 80 UNI 5931 GD 8.8 | $6.10 | Out of Stock | | |
| 9540.339.000 | COMER SHS M10 x 100 UNI 5931 GD 8.8 | $6.10 | Out of Stock | | |
| 9540.339.500 | COMER SHS M10 x 105 GRD 8.8 | $6.10 | Out of Stock | | |
| 9540.345.501 | COMER SHS M10 x 115 GRD 8.8 | $7.35 | Out of Stock | | |
| 9540.350.010 | COMER SHS M10 x 120 UNI 5931 GD 8.8 | $6.10 | Out of Stock | | |
| 9540.350.011 | COMER SHS M10 x 120 UNI GRD 12.9 | $6.10 | Out of Stock | | |
| 9540.351.001 | COMER SHS M10 x 120 UNI 5931 GD 8.8 | $6.10 | Out of Stock | | |
| 9540.352.000 | COMER SHS M10 x 135 GRD 8.8 | $6.10 | Out of Stock | | |
| 9540.354.000 | COMER SHS M10 x 210 GRD 8.8 | $18.40 | Out of Stock | | |
| 9540.387.300 | COMER SHS M8 x 175 UNI 5931 GD 8.8 | $24.55 | Out of Stock | | |
| 9540.395.000 | COMER SHS M12 x 100 GRD 8.8 | $6.10 | Out of Stock | | |
| 9540.395.030 | COMER SHS M12 x 100 UNI GRD 12.9 | $6.10 | Out of Stock | | |
| 9540.430.090 | COMER SHS M14 x 40 UNI 5931 GD 8.8 | $6.10 | Out of Stock | | |
| 9540.440.500 | COMER SHS M14 x 80 GRD 8.8 | $6.10 | Out of Stock | | |
| 9540.444.100 | COMER SHS M14 x 90 GRD 8.8 | $6.10 | Out of Stock | | |
| 9540.450.080 | COMER SHS M14 x 100 GRD 8.8 | $6.10 | Out of Stock | | |
| 9540.492.050 | COMER SHS M16 x 130 GRD 8.8 | $7.35 | Out of Stock | | |
| 9540.492.600 | COMER SHS M16 x 150 GRD 8.8 | $9.80 | Out of Stock | | |
| 9540.493.100 | COMER SHS M16 x 180 GRD 8.8 | $9.80 | Out of Stock | | |
| 9540.493.700 | COMER SHS M16 x 200 GRD 8.8 | $13.55 | Out of Stock | | |
| A718.500.900 | COMER PG2500-3500 FEET (PAIR) | $2,887.85 | Out of Stock | | |
| PG101FS3.55 | COMER GEARBOX PG101 FS 3.55:1 | $1,736.80 | Out of Stock | | |
| PG101MC4.28 | COMER GEARBOX PG101 MC 4.28:1 | $1,612.80 | Out of Stock | | |
| PG101MC4.28EL42 | COMER GEARBOX PG101 MC 4.28:1 EL42 | $1,882.95 | Out of Stock | | |
| PG101PC4.28 | COMER GEARBOX PG101 PC 4.28:1 | $1,793.40 | Out of Stock | | |
| PG101PC4.28RA45 | COMER GEARBOX PG101 PC 4.28 + BRAKE | $3,381.60 | Out of Stock | | |
| PG101PC5.6RA25 | COMER GEARBOX PG101 PC 5.60:1 + BRAKE | $3,369.30 | Out of Stock | | |
| PG101PC5.60 | COMER GEARBOX PG101 PC 5.60:1 | $1,793.40 | Out of Stock | | |
| PG101PC6.75 | COMER GEARBOX PG101 PC 6.75:1 SAEA | $1,793.40 | Out of Stock | | |
| PG101PC8.67 | COMER GEARBOX PG101 PC 8.67:1 | $1,793.40 | Out of Stock | | |
| PG102CPC31.4 | COMER GEARBOX PG102 CPC 34.1:1 | $4,035.10 | Out of Stock | | |
| PG102MC15.2H132 | COMER GEARBOX PG102 MC 15.2:1 H132 | $2,407.60 | Out of Stock | | |
| PG102MC45.5EL28 | COMER GEARBOX PG102 MC 45.5:1 EL28 | $2,551.30 | Out of Stock | | |
| PG104PC477.8 | COMER GEARBOX PG104 PC 477.8:1 | $3,795.65 | Out of Stock | | |
| PG161CPC4.28 | COMER GEARBOX PG161 CPC 4.28:1 | $1,816.55 | Out of Stock | | |
| PG161FS5.6 | COMER GEARBOX PG161 5.6:1 | $1,832.70 | Out of Stock | | |
| PG161FS6.75H132 | COMER GEARBOX PG161 6.75:1 132F | $1,957.95 | Out of Stock | | |
| PG161PC4.28 | COMER GEARBOX PG161 PC 4.28:1 | $1,889.20 | Out of Stock | | |
| PG161PC5.6 | COMER GEARBOX PG161 PC 5.6:1 | $1,889.20 | Out of Stock | | |
| PG161PC6.75H90 | COMER GEARBOX PG161 PC 6.75:1 | $1,776.20 | Out of Stock | | |
| PG161PS4.28RA55 | COMER GEARBOX PG161 PS 4.28 + BRAKE | $3,558.55 | Out of Stock | | |
| PG162FS12.6H132 | COMER GEARBOX PG162 FS 12.6:1 | $4,167.75 | Out of Stock | | |
| PG162PC19.9 | COMER GEARBOX PG162 PC 19.9:1 | $2,557.50 | Out of Stock | | |
| PG162PC19.9H132 | COMER GEARBOX PG162 PC 19.9:1 H132 | $2,623.75 | Out of Stock | | |
| PG251CPC5.16 | COMER GEARBOX PG251 CPC 5.16:1 | $3,204.80 | Out of Stock | | |
| PG251MC4.12 | COMER GEARBOX PG251 MC 4.12:1 | $2,486.15 | Out of Stock | | |
| PG251MC6.00 | COMER GEARBOX PG251 MC 6.00:1 | $2,486.15 | Out of Stock | | |
| PG251PC4.12 | COMER GEARBOX PG251 PC 4.12:1 | $2,837.50 | Out of Stock | | |
| PG251PC6.0 | COMER GEARBOX PG251 PC 6.0:1 | $2,837.50 | Out of Stock | | |
| PG251PC6.00 | COMER GEARBOX PG251 PC 6.00:1 | $2,837.50 | Out of Stock | | |
| PG251PC6.00RB80 | COMER GEARBOX PG251 PC 6.00 + BRAKE | $5,445.25 | Out of Stock | | |
| PG251PC7.25 | COMER GEARBOX PG251 PC 7.25:1 | $2,837.50 | Out of Stock | | |
| PG252CPC23.1 | COMER GEARBOX PG252 CPC 23.1:1 | $3,874.20 | Out of Stock | | |
| PG252FS34.8 | COMER GEARBOX PG252 FS 34.8:1 | $3,494.65 | Out of Stock | | |
| PG252PS40.5 | COMER GEARBOX PG252 PS 40.5:1 | $3,504.50 | Out of Stock | | |
| PG252PS48.9 | COMER GEARBOX PG252 PS 48.9:1 | $3,504.50 | Out of Stock | | |
| PG253CPC302.2H80 | COMER GEARBOX PG253 CPC 302.2:1 | $4,476.10 | Out of Stock | | |
| PG501MC5.16 | COMER GEARBOX PG501 MC 5.16:1 | $2,679.10 | Out of Stock | | |
| PG501MC6.00 | COMER GEARBOX PG501 MC 6.00:1 | $2,679.10 | Out of Stock | | |
| PG501PC3.77 | COMER GEARBOX PG501 PC 3.77:1 | $3,027.90 | Out of Stock | | |
| PG501PC4.12 | COMER GEARBOX PG501 PC 4.12:1 | $3,027.90 | Out of Stock | | |
| PG501PC6.00 | COMER GEARBOX PG501 PC 6.00:1 | $3,027.90 | Out of Stock | | |
| PG501PC6.00H132 | COMER GEARBOX PG501 PC 6.00:1 | $3,360.75 | Out of Stock | | |
| PG501PC6.00RB80 | COMER GEARBOX PG501 PC 6.00 + BRAKE | $5,636.95 | Out of Stock | | |
| PG502MC18.4A25.4 | COMER GEARBOX PG502 MC 18.4:1 SAE A 25.4MM | $3,870.60 | Out of Stock | | |
| PG503FS52.1H132 | COMER GEARBOX PG503 FS 52.1:1 | $4,573.10 | Out of Stock | | |
| PG503FS173.5H112 | COMER GEARBOX PG503 FS 173.5:1 | $4,399.90 | Out of Stock | | |
| PG503FS195.2H112 | COMER GEARBOX PG503 FS 195.2:1 | $4,399.90 | Out of Stock | | |
| PG701PC5.8 | COMER GEARBOX PG701 PC 5.80:1 | $3,692.45 | Out of Stock | | |
| PG701PC5.80RB100 | COMER GEARBOX PG701 PC 5.80 + BRAKE | $6,810.00 | Out of Stock | | |
| PG702PC18.2 | COMER GEARBOX PG702 PC 18.2:1 | $4,891.30 | Out of Stock | | |
| PG704PC474.3H100 | COMER GEARBOX PG704 PC 474.3 :1 | $6,501.65 | Out of Stock | | |
| PG1002FS13.4 | COMER GEARBOX PG1002 FS 13.4:1 | $7,995.30 | Out of Stock | | |
| PG1603MC75.2H100 | COMER GEARBOX PG1603 MC 75.2:1 H100 | $8,297.50 | Out of Stock | | |
| PGA253PS47.4H132 | COMER GEARBOX PGA253 PS 47.4:1 | $6,018.90 | Out of Stock | | |
| PGA253PS58.3H132 | COMER GEARBOX PGA253 PS 58.3:1 | $6,018.90 | Out of Stock | | |
| PGA502FS22.4RA45 | COMER GEARBOX PG502 FS 22.4:1 + BRA | $8,731.05 | Out of Stock | | |
| PGA503FS144H100 | COMER GEARBOX PGA503 FS 143.5:1 | $6,684.70 | Out of Stock | | |
| PGA702FS24.1RA45 | COMER GEARBOX PG702 FS 24.1:1 + BRA | $12,402.70 | Out of Stock | | |